With the increasing popularity of 4K displays, it's important for consumers to understand how to determine if a monitor truly supports native 4K resolution. This article will cover key factors in verifying 4K capability, from checking desktop resolution settings to understanding hardware requirements and display connections.
We'll also compare 4K with lower resolutions like 1080p and 1440p. Properly confirming 4K support ensures you get the full visual benefit when gaming, watching movies, or working with high-resolution imagery.
Monitor Resolution Settings
Right click desktop
A quick way to check a Windows monitor's resolution is right clicking the desktop background, selecting "Display Settings" and viewing the current resolution.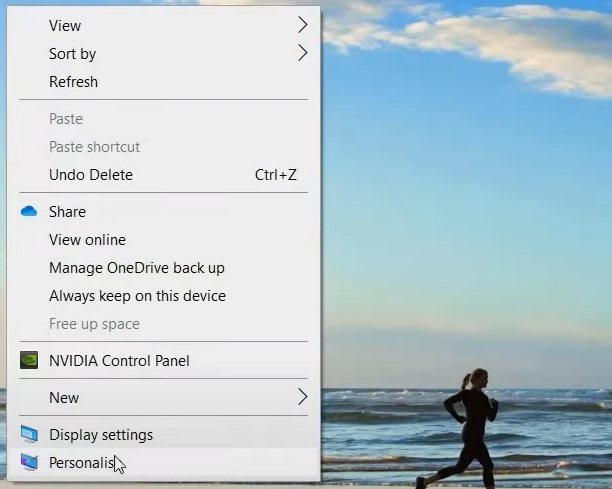 To enable 4K, choose the 3840 x 2160 option if available in the resolution dropdown. This Ultra High Definition resolution indicates a 4K monitor.
High Definition Resolution
That 3840×2160 resolution specifically is the key indicator of a 4K display. It provides exactly four times as many pixels horizontally and vertically as 1080p High Definition or "Full HD." Enabling this mode in Windows is essential to benefit from the monitor's full native 4K capabilities.
Capability vs Actual Resolution
Capable of 4K but run at lower resolution
Sometimes a monitor may technically support 4K resolution, but operate at a lower resolution like 1440p or 1080p by default out of the box. It's important to manually set the display to 3840×2160 in Windows display settings in order to actually benefit from the full 4K resolution.
Enabling 4K resolution in settings
So just because a monitor is marketed as 4K doesn't necessarily mean it will use the full 4K resolution automatically. Take steps to properly enable 4K mode at 3840×2160 for maximum image clarity and sharpness. This setting can sometimes be found in both Windows display settings and graphics card control panels.
Monitor Model and Specs
If still uncertain whether your display supports native 4K, physically check the model number sticker on the back panel and look up the full technical specifications for that model online. The manufacturer's product page will definitively confirm the monitor's maximum supported resolution.
Connection Requirements for 4K
HDMI and DisplayPort
Using 4K also requires the monitor's video connections and cables to support it. For DisplayPort, version 1.4 or higher is needed to handle 4K at 60Hz. For HDMI, version 2.0 or above is required. Older HDMI and DisplayPort versions may not have enough total bandwidth for full fluid 4K video.
Minimum Graphics Card Requirements
Recent Nvidia or AMD card needed for 4K
In addition to 4K monitor requirements, the connected computer needs sufficiently powerful graphics hardware to process and output 4K video. For the smoothest 4K gaming or video playback, a newer Nvidia GeForce GTX/RTX or AMD Radeon RX card is recommended. Older budget cards may struggle.
Integrated graphics limitations
Entry-level integrated GPUs like Intel HD/UHD Graphics found in many basic PCs and laptops may have trouble driving the extremely high resolution of 4K monitors. For the best experience, a dedicated gaming/graphics card is ideal to handle the demands of 4K.
Monitor Size and Frame Rate Limitations
Monitor size recommendations for 4K
To fully appreciate the enhanced sharpness and fine detail of 4K resolution, experts generally recommend a minimum monitor size of 27 inches diagonally. On screens smaller than 27 inches, the human eye will struggle to discern much difference between a lower 1080p signal and the much higher 4K pixel density.
For an even more immersive visual experience, many enthusiasts opt for 32 inches or larger when adopting 4K monitors, to take full advantage of the ample screen space.
Refresh rate limitations
One key downside of most current generation 4K monitor technology is lower refresh rates compared to common 1080p monitors. The majority of affordable 4K displays available today are limited to a 60Hz refresh rate, which corresponds to a maximum frame rate of 60 fps when gaming.
For slower paced games, 60 fps @ 4K may be perfectly adequate. However, for competitive esports gaming, displays with 144Hz+ refresh rates are strongly favored for their smoother visuals during fast motion.
High refresh rate 4K monitors do exist, but they remain relatively rare and expensive currently. So adopting 4K over 1080p or 1440p often involves a tradeoff of higher resolution visuals for noticeably lower refresh rates.
Enabling 4K in Your System
Windows settings for 4K display
To properly enable 4K resolution in the Windows operating system, you may need to set your new 4K monitor as the primary display under Settings > System > Display.
This allows Windows to render graphics and output video signals natively at the monitor's full 4K resolution.
You can then adjust the overall interface scaling to a comfortable level to make text, icons, and other UI elements properly sized on the ultra high resolution 4K screen.
4K options for PS5
For PlayStation 5, you'll want to check for system software updates which can enable 4K output modes. Then head to system settings to select 3840×2160 resolution after updating. The Xbox Series X is able to automatically detect and configure 4K displays out of the box.
For high-end gaming PCs, a recent dedicated graphics card that specifically supports 4K will be required to power games at Ultra HD 4K resolutions.
Comparing 4K with Other Resolutions
4K vs 1440p tradeoffs
Compared directly to 1440p monitors, 4K resolution provides over twice the total number of pixels for unmatched sharpness and crispness, but requires significantly more graphics processing power to run games smoothly at high frame rates.
On the other hand, 1440p is much easier for even mid-range PCs and consoles to power at over 60+ fps for smooth, fluid gaming performance. So 1440p presents an appealing balance between reasonably high resolution visuals and strong real-world game performance.
1080p Full HD is even easier to consistently run at very high refresh rates and frame rates exceeding 100+ fps, but lacks the fine clarity of higher resolutions like 1440p and 4K.
Future Monitor Technologies
Emerging resolutions and refresh rates
Looking ahead, next generation monitors emerging in the coming years will continue pushing the boundaries of both resolution and refresh rates even further for incredible new display experiences.
Cutting edge options like 3840×1600 ultrawide monitors can already provide engrossing panoramic 4K gaming visuals today. We will also gradually see more affordable 4K 144Hz monitors hit the market, capable of buttery smooth high frame rate 4K gaming up to 144 fps.
And on the extreme end, 8K 7680×4320 monitors with over 33 million pixels promise to take image sharpness to its absolute limit.
Conclusion
Carefully considering factors like optimal monitor size, refresh rate limitations, proper system configuration, and resolution comparisons allows you to make a highly informed 4K monitor purchase.
Taking steps to ensure full, native 4K enablement provides an incredible, best-in-class visual experience. And as monitor technology continues rapidly advancing year over year, even more stunning high resolution displays are always on the horizon.