When shopping for a new TV, one of the most common dilemmas is whether to choose a 50-inch or 55-inch screen size. While only 5 inches apart, there are noticeable differences between these two options that are important to weigh. In this article, we'll explore the key factors in deciding between 50 vs 55 inches.
Size Difference and Viewing Experience
Measurable size differences
Looking at the numbers, a 55-inch TV is about 10% larger diagonally than a 50-inch, with a screen area that is around 20% bigger.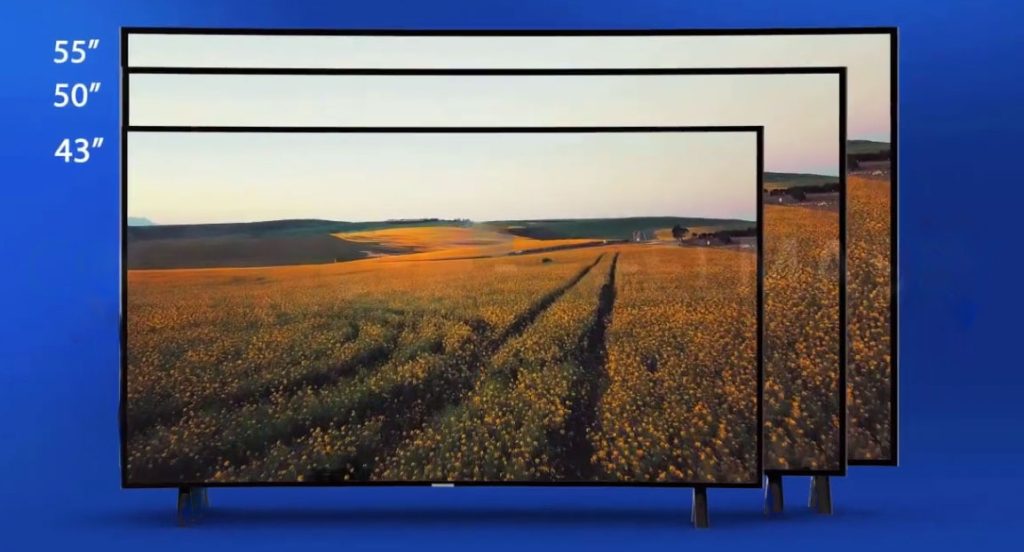 This means the 55-inch model will have some extra width and height over the 50-inch version of the same TV. However, due to the law of diminishing returns, the size gain may not seem as dramatic as the math suggests.
Perceived size
In real-world living room use, many report that going from 50 to 55 inches is a relatively minor change, unlike the jump from older 40-42 inch sets to 50 inch. Bezel size also affects overall size perception – a 55-inch with thin bezels can have a smaller footprint than a 50-inch with thick bezels. So the extra 5 inches may not seem as impactful as expected.
Room Size and Viewing Distance
Available space is a key factor in choosing between 50 and 55 inches. At a 8-10 foot viewing distance, a 55-inch TV is recommended for the ideal immersive experience without overwhelming the room. In a smaller room, a 50-inch may fit better without dominating the space. Consider furniture placement and be sure to test different sizes in person.
Picture Quality Differences
Resolution and detail
With 4K resolution, a 55-inch screen can reveal more fine detail than 50 inches, due to the larger display area. But both sizes will provide an excellent 4K image that's a major upgrade from HD.
High-end options
Bigger TVs often get premium features first. So 55-inch models may offer things like HDR, local dimming zones, and 120Hz refresh rates when their 50-inch counterparts don't. However, it depends on the specific model range.
Model comparisons
Looking at popular models, Samsung and Sony tend to reserve their best processing and features for 55-inch and up sizes. For other brands like Vizio and TCL, specs are generally similar between 50 and 55-inch models within the same series.
Usage Considerations
Gaming performance
For gaming, a 55-inch screen provides a more immersive experience, with 4K resolution showing extra detail. Input lag and refresh rates are usually comparable between sizes. For competitive online play, a 50-inch screen may allow an easier view of the full gameplay area.
Streaming vs cable/satellite TV
Both 50 and 55-inch TVs are excellent for streaming 4K content from services like Netflix and Amazon Prime Video. For cable or satellite TV, the larger 55-inch display shows standard HD channels in finer detail. But well-formatted HD content looks great on both.
Room lighting and glare
In bright rooms, matte screens help avoid distracting glare, while glossy panels work best in darkened home theaters. Comparing sizes, glossy 50 and 55-inch models have similar reflectivity. Go bigger for more movie theater feel in a dark room. In bright light, a 50-inch matte display can provide a satisfying image without glare issues.
When shopping for a new TV, deciding between 50 vs 55-inch screen sizes is a common dilemma. While only 5 inches apart, there are noticeable differences to weigh. In this article, we'll explore the key factors, from visual impact to differences in features and performance.
Conclusion
When deciding between 50 vs 55-inch TVs, consider available space, seating distance, features needed, and budget. A 55-inch is better for immersive viewing farther away, provides more 4K detail, and gives access to the latest features. But a 50-inch may be a better fit for smaller rooms and budgets. Compare models carefully to choose what's right for you.