Connecting 4K monitors and getting them to run at their advertised high refresh rates can be a tricky process for many users. However, by thoroughly understanding the various compatibility issues and diligently troubleshooting configurations, it's possible to fix problems with 4K monitors stuck at 30Hz and achieve smooth 60Hz or even 120/144Hz performance.
Monitor and Cable Compatibility
One of the most frequent causes of 4K monitors limited to 30Hz is using HDMI 1.4 cables or adapters, which restrict bandwidth to 30Hz at 4K resolutions. Even high quality HDMI cables can degrade over time and fail to provide the 10.2 Gbps throughput needed for 4K 60Hz.
The monitor's ports themselves may also only accept full 4K 60Hz signals over DisplayPort, not HDMI. One user resolved the issue by switching from HDMI to DisplayPort. Direct USB-C to DisplayPort connections are ideal for avoiding bandwidth bottlenecks.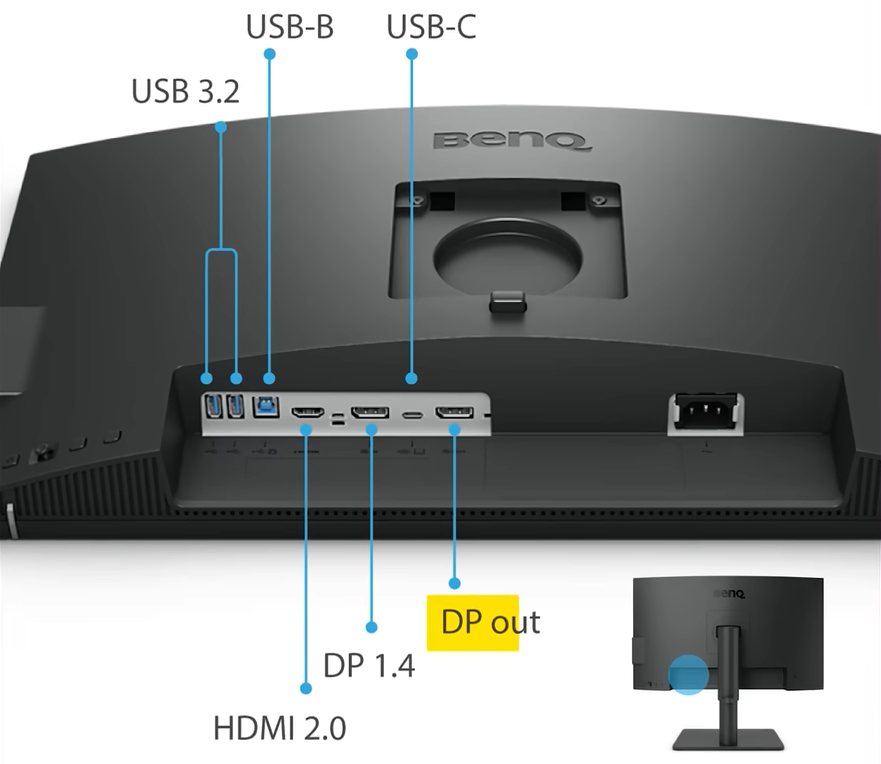 It's critical to verify monitors, GPUs, and cables are all certified and rated to support HDMI 2.0 or DisplayPort 1.2/1.4 standards. For example, one user realized their laptop HDMI port was only version 1.4, immediately explaining the 30Hz limitation. Consulting official specs and certification logos on cables is key to achieving the desired 4K 60Hz performance.
Software and Settings
Beyond physical cables and ports, incorrect software settings and configurations can also prevent 4K monitors from running at their maximum rated refresh potential. Users reported success reinstalling or rolling back graphics drivers when dealing with quirky display settings. Completely removing drivers with Display Driver Uninstaller in safe mode can resolve conflicts.
Toggling monitor OSD options like HDR modes, contrast, black levels, and power saving settings may override HDMI 2.0/DisplayPort 1.2 capabilities. For example, one user found their monitor had "Deep Sleep" enabled, capping refresh rate. Carefully adjusting monitor menus is imperative.
Hardware Limitations
Older legacy hardware inherently limits 4K monitor capabilities. Many older integrated laptop graphics and low-end video cards lack HDMI 2.0 ports or sufficient processing power for high resolution AND high refresh rates concurrently.
For instance, cheap USB-C hubs and docking stations may use HDMI 1.4 adapters internally, bottling-necking 4K signals to 30Hz. One user with a laptop found switching to a directly connected DisplayPort monitor solved their problem.
Thoroughly confirm full capabilities of monitors, GPUs, docks and connection hardware before assuming claimed performance will work flawlessly. Inspect product manuals and technical specifications to avoid disappointment.
Troubleshooting Steps
Solving 4K monitor refresh rate issues requires systematic troubleshooting across hardware and software:
Verify monitor, GPU, and cable certifications support needed bandwidth
Toggle monitor OSD settings like HDR, contrast, power modes
Try different display cables and ports between devices
Perform clean driver installs and rollbacks until issues resolve
Check Windows display settings for overrides
Use direct DisplayPort connections where possible
Update monitor and GPU firmware
Trying step-by-step isolation and substitution, such as testing individual monitors and cables, helps identify the root cause.
Preventative Measures
Follow these proactive tips to avoid 4K refresh issues:
Research monitor, GPU, and cable specs thoroughly before purchase
Select certified, high-speed HDMI/DisplayPort cables and adapters
Perform regular firmware and driver maintenance
Enable GPU and monitor settings appropriately
Test configurations completely before permanent installation
Invest in current HDMI 2.1 and DisplayPort 1.4 hardware
Careful vetting of equipment capabilities and methodical troubleshooting procedures will help users successfully unlock the full potential of high resolution, high refresh rate 4K monitors.
Cable Recommendations and Best Practices
When connecting 4K monitors, using cables and ports rated for HDMI 2.0 or DisplayPort 1.2/1.4 is strongly advised to avoid bandwidth limitations. Certified Premium High Speed HDMI cables and DisplayPort cables certified for HBR2 or HBR3 signals provide the 10.2 Gbps and 21.6 Gbps throughput needed for flawless 4K 60Hz output.
One user resolved their 4K 30Hz issue by switching from an HDMI 1.4 cable to a certified HDMI 2.0 cable. Others suggested getting VESA-certified DP 1.2 cables to ensure sufficient bandwidth. Inspect cable specs and look for official HDMI Licensing or VESA DisplayPort certification logos. Avoid cheap generic cables that make dubious claims but fail real-world performance testing.
Daisy chaining multiple adapters can compound compatibility issues, so directly connect monitors to source devices when possible. For Macs, USB-C to DisplayPort cables offer a reliable solution. Following best practices like vetting cable specs, using direct connections, and choosing reputable brands reduces headaches and ensures your 4K monitor performs optimally as intended.
Periodically inspect cables for any damage that could degrade signals over time. One user solved their flickering issue by replacing the monitor's supplied cable. Keeping cables as short as possible also maintains signal integrity at high resolutions and refresh rates.
Mac Troubleshooting
Mac users face additional complexity getting 4K external monitors beyond 30Hz. Cheap USB-C hubs and HDMI adapters are often limited to HDMI 1.4, capping 4K output at 30Hz. One MacBook user found their HDMI adapter was the bottleneck, forcing them to get a USB-C to DisplayPort cable instead.
Check Apple support articles to confirm your specific Mac hardware can support full 4K 60Hz signals over its native ports. Use Apple's display settings pane to manage resolutions, refresh rates and arrange multiple monitors. Reset monitor detections and PRAM/SMC if issues arise.
Test monitors individually and with different cables to isolate problems. For older Macs, Target Display Mode and closed clamshell mode may help achieve smooth 4K 60Hz. Adapters not certified by Apple themselves are hit or miss. Always get HDMI 2.0 and DisplayPort 1.2 adapters specifically to prevent 4K 30Hz bottlenecks.
Preventative Measures and Future Solutions
Always thoroughly research monitor and accessory specifications before any purchase. Use reputable brands known for quality. Check forums and reviews for real-world performance insights from verified buyers. Update monitor and GPU firmware regularly to get important bug fixes.
Perform clean driver installs to avoid conflicts, and test full configurations before permanent deployment to catch issues early. Look ahead to future HDMI 2.1 and DisplayPort 2.0 advancements which boost bandwidth substantially, providing headroom as resolutions and refresh rates climb higher.
Consider forward-looking solutions like Thunderbolt 4 docks and USB 4 cables for additional future-proofing. Such technologies make scaling up to multiple high-resolution displays more seamless.
Final Word
In summary, there are a myriad of factors like low-grade cables, outdated hardware, and software misconfigurations that can cause 4K monitors to underperform and be limited to 30Hz refresh rates.
Carefully vetting connections, updating equipment, troubleshooting diligently, and planning ahead are the keys to unlocking the full smooth potential of high-resolution displays. With some diligence and proactiveness, users can enjoy responsive 60Hz or better at glorious 4K resolutions for both work and entertainment.