Transporting electronics, especially curved monitors, requires careful handling. By following this guide, you'll ensure your device reaches its destination safely.
Unique Nature of Curved Monitors
Unlike traditional flat panel displays, curved monitors present unique transportation challenges. Their immersive curved screens envelop viewers with wider fields of view but are more fragile than flat displays. Even slight flexing of the screen can permanently damage LCD crystals or OLED diodes.
Furthermore, the curve shape means consistent pressure must be applied when packing to avoid creating stress points that could crack the display. Carefully packing curved monitors requires an understanding of their sensitive nature compared to packing flat screens.
Packing Materials
Transporting a curved monitor securely requires using specific packing materials to prevent damage. While seemingly simple, selecting the right materials makes a world of difference.
Bubble Wrap Advantages
Bubble wrap is essential for protecting curved screens. Its air-filled bubbles provide a soft cushion between the delicate display and hard shipping materials. Bubble wrap comfortably conforms to a monitor's curves without applying localized pressure.
Its flexibility is ideal for curved surfaces, while its shock-absorbing design prevents jostling during transit. For optimal protection, wrap the screen in at least two layers of high-quality bubble wrap.
Other Protective Layers
Supplement bubble wrap with additional packing materials:
Styrofoam peanuts or shredded paper fill empty spaces and absorb shocks. Avoid packing peanuts near the screen to prevent static buildup.
Corrugated cardboard sheets add rigid structure when taped to the monitor's sides. Softer cardboard sliced from boxes can cushion the bottom.
Furniture pads or clothing fabric provide an extra soft barrier between hard surfaces and the bubble wrap.
Box Selection
While packing materials protect the curved monitor itself, choosing an appropriate box is equally important. The box safeguards the packaged monitor from external forces during shipping or moving.
Qualities of a Good Monitor Box
Sturdy triple-walled cardboard boxes with corrugated construction are ideal, as weaker single-walled boxes tear easily. Seek boxes designed specifically for monitors or televisions that snugly fit your curved display.
Leave 2-3 inches of clearance around the monitor for padding. Overly large boxes allow the monitor to shift and impact the sides. Sturdy boxes are essential for keeping your curved monitor secure and immobilized during transit.
Preparing for Transport
Proper preparation before packing will keep your monitor safe.
Monitor Preparation Steps
Remove the stand to pack separately. This prevents straining the mounting point.
Wrap the curved screen in at least two layers of bubble wrap. Carefully tape down the edges to seal it.
Stand Preparation
Detach the stand's base by unscrewing it. Screw components together to avoid losing hardware.
Bubble wrap the stand and base separately to prevent scratches.
Accessory Checklist
Gather and box cables, power adapters and remote controls to ship with the monitor. Avoid lost accessories by taping a packing list to the box.
Include manuals, registration papers, or invoices to assist ownership verification during moves.
By understanding the distinctive demands of curved monitors, thoughtfully selecting packing materials, sturdy boxes, and taking preventative preparation steps, you can feel confident your monitor will arrive safely despite its challenging shape.
Proper planning and protective precautions will become second nature with experience. Simply remember, curves require extra care.
The Packing Technique
Packing a curved monitor securely requires carefully following key steps:
Create a soft base in the box using bubble wrap, foam, or paper to cushion the bottom.
Place the wrapped monitor inside, being mindful of its curved shape. Fill gaps around the monitor with padding to prevent shifting.
Seal the box with high-quality tape, taping all edges and seams. Reinforce corners for added security.
Taking the time to master proper packing technique ensures your monitor won't shift during transit. Practicing with an old box allows perfecting the process before transporting expensive equipment.
Additional Protection
Supplement tried-and-true packing materials with additional layers for enhanced protection:
Layering for Extra Safety
Insert sheets of corrugated cardboard around the monitor to add rigid structure.
Use furniture pads or soft fabric atop the bubble wrap to prevent abrasions.
Line the bottom with foam, blankets, or pillows for further shock absorption.
Handling Curved Surfaces
Wrap towels or small foam blocks around the monitor's curved edges to maintain its shape.
Position pillows or foam underneath the curve to avoid concentrated pressure points.
Distribute padding evenly across the screen to mimic its natural shape.
Vehicle Packing and Transportation Tips
When transporting a monitor in a car:
Place in the back seat or on the floor of the back row for the smoothest ride.
Use seatbelts to securely strap the monitor in place. A laundry basket also can keep it contained.
Drive carefully. Avoid sudden acceleration or braking which can shift cargo.
Add extra padding like blankets around the monitor for protection.
Keep space around the monitor to minimize impact from other items.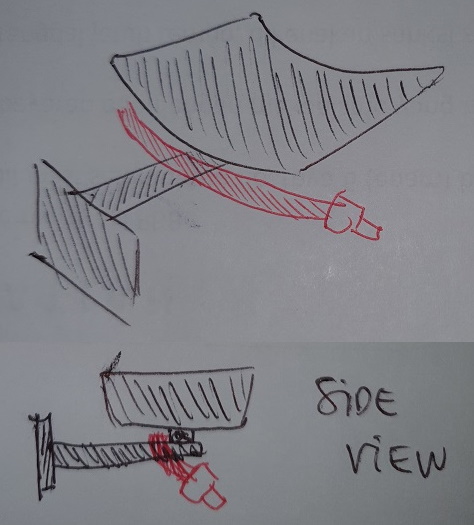 Proper packing is crucial, but driving with care and finding a safe in-vehicle spot prevents issues en route. With preparation and prudence, your monitor will arrive undamaged despite its delicate curves.
Monitor Orientation During Transport
Properly orienting curved monitors during transportation minimizes stress on the sensitive screen. Most recommend positioning it face-up or lying flat on its back. This distributes pressure evenly across the display rather than concentrating it along the curve's edges.
Face-down risks uneven force on the curved surface. Standing vertically can torque the monitor if bumped. Choosing the optimal orientation reduces risk of damage in transit.
Original Packaging: A Best Friend
When available, a monitor's original packaging offers ideal protection. Manufacturer boxes with custom styrofoam inserts are engineered specifically for that model's shape. The snug fit immobilizes the screen while the foam cradles its curves.
If damaged, sourcing the same packaging provides a perfect transport solution. For optimal safety, always use original boxes when possible.
International Shipping
When transporting monitors overseas:
Consider mini ITX builds that can be carried onboard rather than risking checked luggage.
Insure electronics for full value in case of damage.
Declare items to customs.
Double box monitors with extra padding between.
Choose air freight over sea shipping to minimize transit time.
Hire experienced international movers familiar with electronics.
Choosing Professional Movers
If hiring movers:
Explicitly indicate boxes containing monitors or electronics. Label as fragile.
Personally move valuables in your own vehicle.
Confirm movers have insurance to cover damages.
Securely pack monitors even for pro moves. Don't rely on others.
Inspect items for damage before and after. Note condition on paperwork.
Money-saving Tips
To save money:
Find used tv/monitor boxes from locals or listservs. Verify dimensions.
Adjust styrofoam from other monitors to fit yours.
Craft make-shift boxes from available materials if needed.
DIY custom-cut foam blocks to secure the curved screen.
With care, used materials can suffice for short local transports. But compromise packaging risks damage. Weigh savings versus safety.
Conclusion
Transporting curved monitors requires planning and precaution. While challenging, protecting their delicate screens is doable with proper positioning, materials, and technique. Being mindful when packing and moving will keep your investment safe and sound. Don't cut corners – a monitor's longevity depends on it.