The PS5 was designed by Sony with an emphasis on HDMI connectivity to best serve the needs of the majority of users who connect their console to a TV.
While some gamers prefer DisplayPort for PC gaming, Sony determined that the additional cost and limited demand did not justify including native DisplayPort.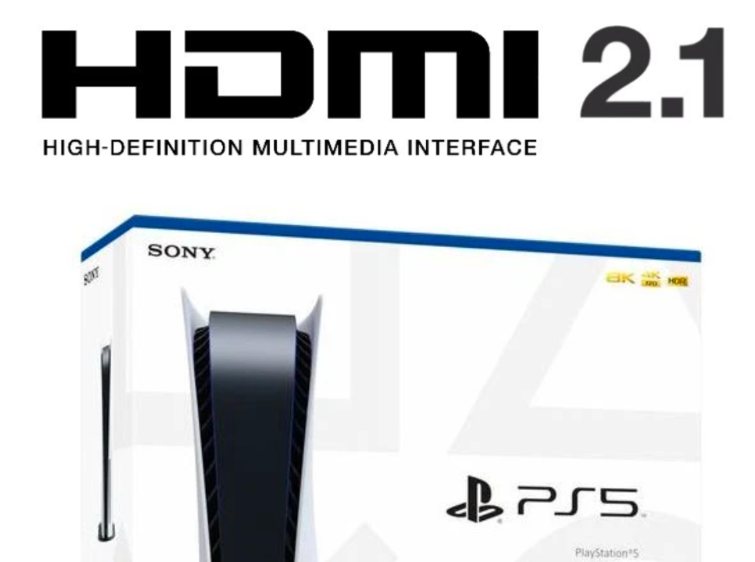 Instead, the PS5 has an HDMI 2.1 port, advancing over the previous HDMI standard found on the PS4. With bandwidth supporting up to 10K resolution and 120Hz refresh rates, HDMI 2.1 provides more than enough performance for even the most cutting-edge PS5 games.
HDMI for TV Compatibility
HDMI is the ubiquitous standard for modern TVs, which are the intended display for PS5 gaming in Sony's eyes. Very few TV models feature DisplayPort, so native HDMI ensures broad compatibility. Supporting the major connection interface of their target display market was an easy choice for Sony when designing PS5 hardware.
Cost Savings and User Needs
Adding DisplayPort to the PS5 would have increased the manufacturing costs, a needless expense when so few users would actually utilize it. For the small subset of gamers who connect a console to a gaming monitor, cheap HDMI-to-DisplayPort adapters provide a workaround without driving up costs for everyone. Sony smartly optimized costs for the majority, not the fringe.
PS5 Hardware and HDMI 2.1 Ports
The PS5 contains AMD's cutting-edge RDNA 2 graphics architecture, a high-speed SSD, and advanced processing power supporting up to 120Hz gameplay and 4K resolution. HDMI 2.1 provides more than enough bandwidth to fully take advantage of the PS5's capabilities.
Features like variable refresh rate and auto low latency mode give PS5 owners a next-gen HDMI interface to match the power under the hood.
DisplayPort Monitor with PS5
For gamers determined to use a high-end DisplayPort monitor with their PS5, third-party HDMI-to-DisplayPort adapters allow the console to interface with DisplayPort. However, there are some limitations to this solution. Adapters may introduce input lag or be unable to support the highest resolutions and frame rates possible over native HDMI 2.1.
Active HDMI to DisplayPort Adapters
An active adapter with a built-in signal converter is required to go from HDMI source to DisplayPort monitor. Passive cables only work in the reverse direction. Active adapters come at a premium cost, but successfully transmit the HDMI signal to DisplayPort.
Limitations of Adapters
HDMI-to-DisplayPort adapters often can't match the 4K/120Hz performance of native HDMI 2.1. Getting the highest resolutions and frame rates may require compromises. Adapters can also introduce a small amount of input lag into the signal chain. These limitations should be considered before purchase.
Enabling High Refresh Rates
To achieve 120Hz on a DisplayPort monitor with an adapter, the PS5 must be set to Performance Mode in system settings. Players also need to select 120Hz in games that support this high frame rate. Adapters may still cap maximum refresh rate below the monitor's capability.
Connecting the PS5 to High Refresh Rate Monitors
Using the PS5 with a 144Hz or 240Hz gaming monitor can provide even smoother gameplay. But some high refresh monitors may encounter compatibility issues resulting from the lack of native DisplayPort. Workarounds exist but performance caveats apply.
Setting Performance Mode on PS5
On the PS5 system settings under Save Data and Game Presets, setting Performance Mode overrides individual games' frame rate selection for top speed. This maximizes frames on high refresh monitors.
Enabling 120Hz Mode in Supported Games
For games that specifically support 120 FPS, players need to select the 120Hz mode in graphics settings for it to engage. Performance Mode enables the capability, but 120Hz or 144Hz modes must also be activated in-game.
Monitor Compatibility Issues
Without HDMI 2.1, monitors may fail to display 120Hz from the PS5 even with Performance Mode enabled. Originally HDMI-only monitors can be temperamental when adapting to the unfamiliar DisplayPort-converted signal via an adapter. Unfortunately, some models simply refuse to cooperate.
Considering Resolutions and Cables
When connecting a PS5 to a display, it's important to understand the supported resolutions and cables. The PS5 natively outputs 4K and 1080p resolution over HDMI. 1440p is not supported, as highlighted by users in the discussions.
The HDMI 2.1 port can handle high frame rates up to 120Hz at 4K based on its bandwidth capabilities. This section explores resolutions, achievable frame rates, HDMI cables, and DisplayPort considerations when setting up a PS5.
Supported Resolutions and Frame Rates
The PS5 supports 4K 3840 x 2160 resolution at 60Hz and 120Hz in games that specifically enable 120fps modes. As users discussed, 120Hz must be activated in the PS5 settings as well as enabled within supported games.
It can also natively output 1080p at 60Hz or 120Hz depending on the game and settings. 1440p output is not supported on PS5, so monitors must accept a 4K or 1080p signal. With performance mode enabled, some 120Hz monitors can achieve their full refresh even on 1080p output, as outlined by users who got 120Hz working on 1080p monitors.
HDMI and DisplayPort Cables and Adapters
The PS5 has an HDMI 2.1 output port to deliver 4K video and high frame rates. For DisplayPort monitors, an active HDMI 2.1 to DisplayPort adapter is required for connectivity, as passive cables won't work in that direction according to the discussions.
However, as highlighted by some users, most active adapters are limited to HDMI 2.0 specs, preventing full 4K 120Hz performance that HDMI 2.1 can provide. Getting the highest resolutions and frame rates over DisplayPort may require compromises based on current adapter limitations. Some users did report success getting 1440p 120Hz working with active adapters after tweaking settings.
Conclusion
The PS5 focuses primarily on HDMI connectivity for broad TV compatibility, with native DisplayPort excluded as discussed by users citing cost and limited demand. While lacking native DisplayPort, various adapters can connect the console to high-end gaming monitors based on user experiences.
But performance limitations exist due to most adapters being HDMI 2.0, so compromise may be needed to use DisplayPort monitors with PS5 currently. As more HDMI 2.1 displays become available, these DisplayPort limitations will be less significant per the discussions. For now, some effort and performance tradeoffs may be required to get the most out of DisplayPort monitors with PS5.